Welcome to Paradise Island!Now that you have gotten your bearings and found your scrap supplies washed ashore we hope you are ready for your first challenge!
more details go here>
challenge 1

Challenge #1 is brought to you by our very talented Design Team Member, Lisa...
You are stranded on this desert island and all you can think about is eating at your favorite restaurant! Create a layout about dining there and be sure to journal about why you love it so much!
Here is Lisa's example: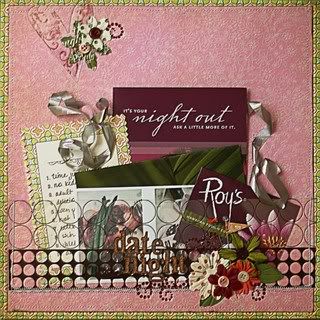 Best of Luck!